I love these parts of every forum. Art is soo much fun.
Heres something I drew up and colored not too long ago. This is of "persona" or whatever. That image you with people to look at you when your on the int0rne0rtz or something.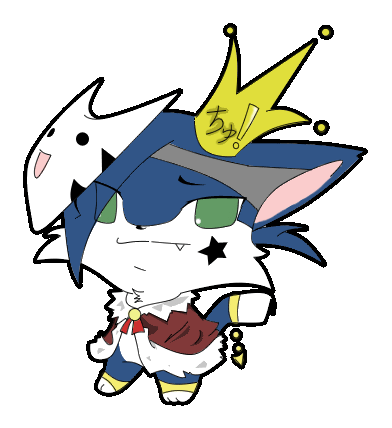 After ten minutes I relized that it was similar to Cait Sith. For the recod, Im cooler than that robot. I HAVE A MASK AND A CAPE AND JEWELZ. Buwahaha? D:
Note: dont talk about that grey strap on his head. Even I dont know where its going!